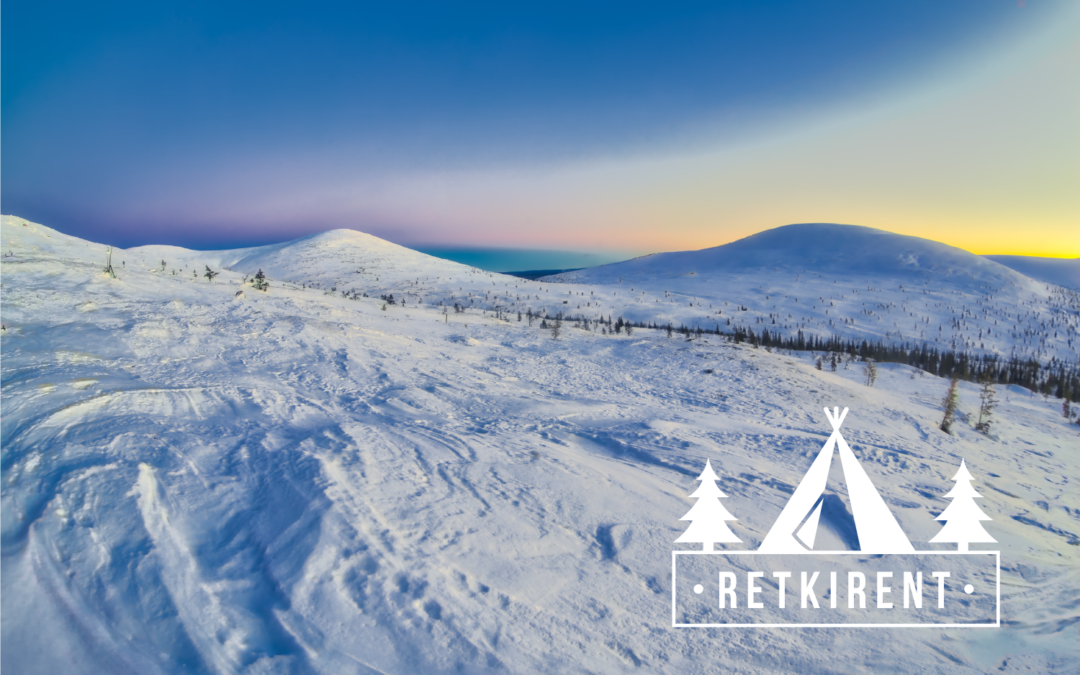 The adventures you'll have while camping, hiking, and trekking in Finland will stay with you forever. The unspoiled nature of Finland, with its never-ending forests and sparkling lakes, makes for a truly unforgettable experience. However, there is no need to go into debt by purchasing pricey equipment to trek in Lapland or any national park in Finland. RetkiRent is an outdoor gear rental community that makes getting the hiking and trekking gear you need for your trip effortless and affordable.
Experience the Finnish Wilderness without Breaking the Bank:
Rent High-Quality Camping Gear from Locals
RetkiRent is an outdoor gear rental community and platform where you can rent high-quality camping, trekking, and adventure equipment from the locals. By operating on the principle of peer-to-peer trading, RetkiRent not only allows you to rent gear but also to rent out your own equipment to others. The goal of RetkiRent is to increase the utilization rate of outdoor gear and make the Finnish wilderness more accessible to everyone.
In addition to being a platform for outdoor gear rental, RetkiRent is also a community where individuals can sell, give away, search for, or exchange gear and other items related to outdoor activities. Furthermore, RetkiRent users can also find and book nature travel services.
The platform offers a rental agreement that guarantees a fair deal for both the renter and the owner and makes it easy for individuals to agree on pick-up or delivery and packing for transportation. By renting from RetkiRent, you can save money on gear and also help reduce outdoor activities' environmental impact by sharing resources with others.
Expert Advice and Tips from RetkiRent's Community of Experienced Outdoor Enthusiasts
Another great benefit of renting gear from RetkiRent is the valuable advice and tips you'll receive from the person you're renting from. RetkiRent's community is made up of experienced outdoor enthusiasts and nature lovers who have spent countless hours exploring the wilderness of Finland, including Lapland. They know the best trails, campsites, and tips to make your trip unforgettable. Furthermore, they can also advise you on what kind of trekking and camping gear is best for you to use, based on your skill level, destination, and the type of trip you are planning. With their knowledge and expertise, you can be sure you will have the right gear for a comfortable and safe outdoor experience in Finland.
A One-Stop-Shop for High-Quality Outdoor Gear Rental in All Seasons
When planning a trekking or camping trip in Finland, the quality of your gear can make a huge difference in your journey's overall success and safety. Finnish people understand the importance of using high-quality outdoor gear, and that's why most of the equipment on the RetkiRent platform is from reputable outdoor brands such as Fjällräven, Savotta, Hilleberg, Marmot, and many more. Furthermore, RetkiRent offers a wide variety of high-quality backpacks, tents, sleeping bags, camping stoves, and other equipment to choose from.
Additionally, RetkiRent is not only about camping and trekking gear but also about adventure equipment, such as kayaks, canoes, and fatbikes, perfect for exploring the lakes and rivers and even the rugged terrains of Finland. However, RetkiRent is not confined to renting only outdoor equipment that can be used while the temperature is above freezing; rather, it provides equipment for all four seasons, such as snowshoes, skies, and sliding snowshoes, all of which are necessary for exploring the Finnish nature in the winter. RetkiRent has all the gear you need for an unforgettable outdoor experience in Finland, whatever the season may be.
Find the Perfect Gear for Your Outdoor Activities in Finland
When planning outdoor activities in Finland, finding the right gear that meets your needs can be challenging. Whether you're looking to rent hiking gear for a weekend excursion or need specific equipment for a longer trekking adventure in Finland, RetkiRent's wide selection of high-quality outdoor equipment makes it easy to find what you need.
With RetkiRent's custom gear request feature, you can post a listing on their website, telling them precisely what you need. This feature makes it easy to find the gear you need for your outdoor adventure in Finland and lets gear owners know what gear is in demand. It also helps them decide if they should buy that gear for their rental inventory.
Suppose you cannot find the right gear or gear set for your trekking adventure or have specific requirements that aren't easily met by the gear available for rent. RetkiRent's custom gear request feature is the ideal answer in that situation. Not only will your listing be posted on the RetkiRent website, but the RetkiRent team will also email it to all members who rent out their gear, allowing them to contact you directly with an offer. With RetkiRent, finding the perfect hiking gear rental in Finland has never been easier.
Check out all the listings in RetkiRent by clicking this link.